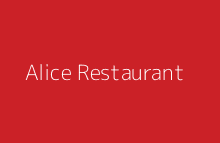 Alice is a modernist, vegetable-focused tasting menu restaurant by award-winning Chef Briana Kim.
A unique chef's table experience
Join us for a drink on Preston Street's largest patio or pop in for live music performed by some of Ottawa's finest musicians. There truly is no better place to be on Preston!
Lively, church-themed pub serving familiar grub & brews among religious decor & murals of monks.
The Moonroom 442 Preston St.
613-231-2525

Welcome to The Prescott! On a September day in 1934, Antonio Disipio established the Preston Hotel from his Preston Street home. Although the windows on the front read "Purveyors of Beer and Wine", Antonio's kitchen became famous for it's meatball sandwiches, pasta dishes and unique, original square pizzas. Our bar and restaurant continue that tradition today!